Hanson Aggregates | 2014 - present
Crush 600,000+ tons aggregate (5 locations)
Grace Industries | 2015 - present
Crush 135,000+ tons rock (2 locations)
Schlouch, Inc | 2011 - present
Crush 148,000+ tons rock and concrete
Commerce Construction | 2012 - present
Crush 281,000+ tons rock and concrete
American Asphalt | 2014 - present
Recycle 150,000+ tons asphalt
Highway Materials | 1997 - present
Recycle 500,000+ tons asphalt (6 locations)
Highway Materials | 1997 - present
Crush 2,000,000+ tons rock (3 locations)
Motiva / Shell Oil Refinery | 2008
Recycle / Crush 150,000+ tons concrete
Army Corp Engineers | 2006
Screen & crush 300,000+ cubic yards limestone
for levy construction
T J Maxx Distribution Center | 2005
Crush 250,000+ tons rock for sub-base
Lowe's Distribution Center | 2004
Crush 250,000 tons rock for sub-base
Lowe's Giant Commercial | 2003
Crush on site 125,000 tons rock
Dobbins Air Force Base | 2002
Recycle 200,000+ tons concrete
Barksdale Air Force Base | 1999
Recycle 300,000 tons runway concrete
Norfolk Naval Air Station | 1998
Recycle 150,000 tons runway concrete
Old Castle Pre Cast | 1996
Demo / Recycle 220,000 tons concrete
Demo Boston State Hospital | 1995
Recycle on site 182,000 tons concrete
"I have worked with MARS for almost 20 years, and they are the first company I call when I have crushing or screening needs. Scott is extremely knowledgeable about aggregate recycling, and I trust his opinion. Scott has helped secure work for our organization with competitive pricing and value engineering ideas. I would also add that MARS can handle any size job and have consistently helped me meet my project schedule."
Edward M Farnschlader
Project Manager at Brubacher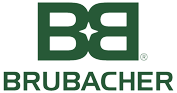 "Motiva would like to thank you for your help and dedication to duty while crushing concrete. We know this wasn't an easy job; we gave you dirt and metal as well as concrete. Your professionalism was in direct contrast to the prior contractor helping us with this issue.
We can't thank you enough for the innovation and hard work that you put in."
Becky Demeter
Motiva Enterprises Shell Oil Refinery
Port Arthur, TX

"If you are looking for an experienced company that is easy to work with, keeps and maintains excellent equipment and lives by his word, then MARS is the company to choose. They have the ability to perform any crushing, screening or recycling project and accomplish it efficiently, on time and SAFELY!
When MARS shows up on a job, they arrive with everything from the well maintained equipment to all of the spare parts etc. that may be required to keep your job on schedule and running smoothly."
Jim Voytko
VP Operations, American Asphalt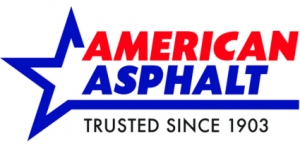 "Always willing to go the extra mile to assure that work meets specific constraints of Bells construction schedule""we are enormously pleased with the relationship that has developed between our firms."
Thomas M. Knobei
Project Manager at Bell
Have Any Questions? We Are Here to Help!