Our fleet of portable crushing plants are capable of meeting all certified state gradation stone specifications. MARS produces clean product from material already on your site for sub-base, pipe backfill, utility trenches, and more.
Rock Crushing
Our portable crushing and screening services are available for commercial/industrial sites, quarries, and infrastructure.
Asphalt Recycling (RAP)
Our RAP recycling program turns recovered asphalt into usable material for new asphalt applications. MARS often succeeds where others have failed in regards to quality demands.
Concrete Crushing
Complete turnkey concrete recycling service at your site. We bring portable crushers and screens as well as concrete pulverizers and excavators outfitted with hydraulic hammers to handle the oversize material.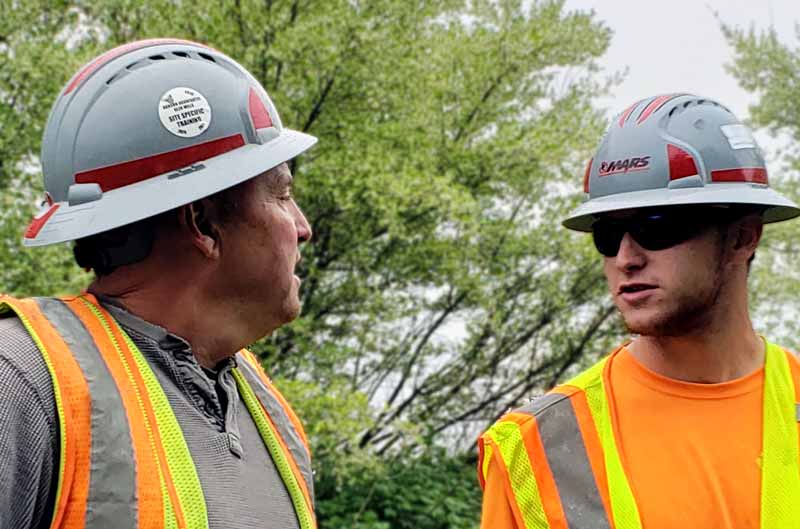 Scott Slater (left) has over 30 years of experience focused solely on mobile aggregate services.
Scott formed MARS - Mobile Aggregate Recycling Services, Inc. in 1991. MARS has become a top choice in the portable crushing industry having crushed over 17 million tons of concrete, rock, and asphalt throughout the United States.
Have Any Questions? We Are Here to Help!